STEP IT UP WITH STEPH ON PBS & CREATE TV

NATIONWIDE
The two-time Emmy-nominated program "Step It Up with Steph" is a weekly dose of health, fitness, food, and lifestyle entertainment, providing holistic solutions to everyday problems to help viewers regain control of their health and wellness.
Celebrity Health and Fitness expert Stephanie Mansour, who is a regular contributor on national TV and cable programs, including the Today Show, CNN, hosts this series.
EPISODE 1:
SLEEPLESS NIGHTS
We meet our guest, Vanessa, who's a self-proclaimed insomniac.
She's tried everything from medication to meditation to help
with her sleep issues. We've brought in a sleep doctor and an
acupuncturist to help Vanessa get a better night's sleep. Steph
also meets with a nutritionist to give food and drink tips to
improve sleep and then takes us through 5 minute bedtime yoga
routine.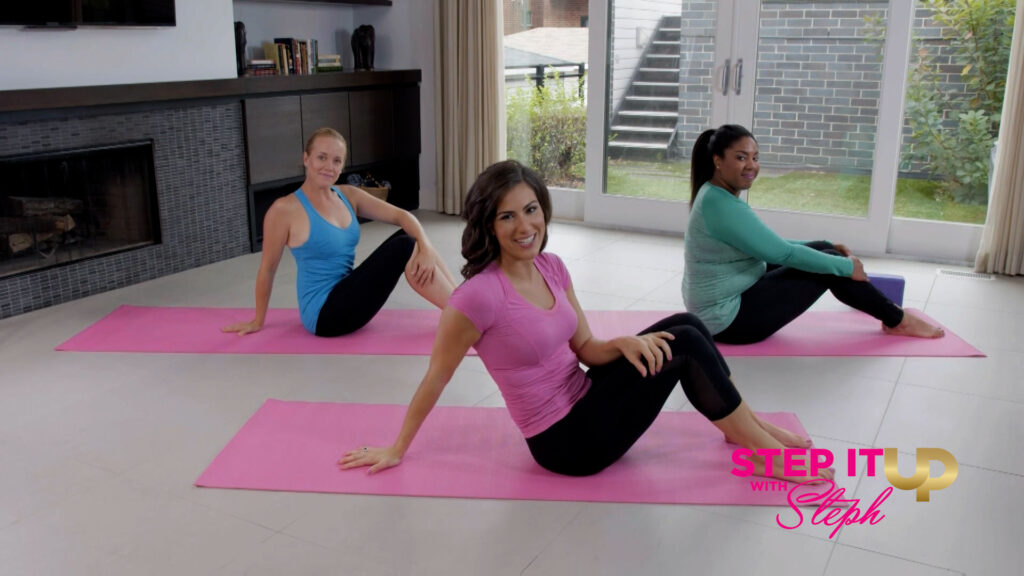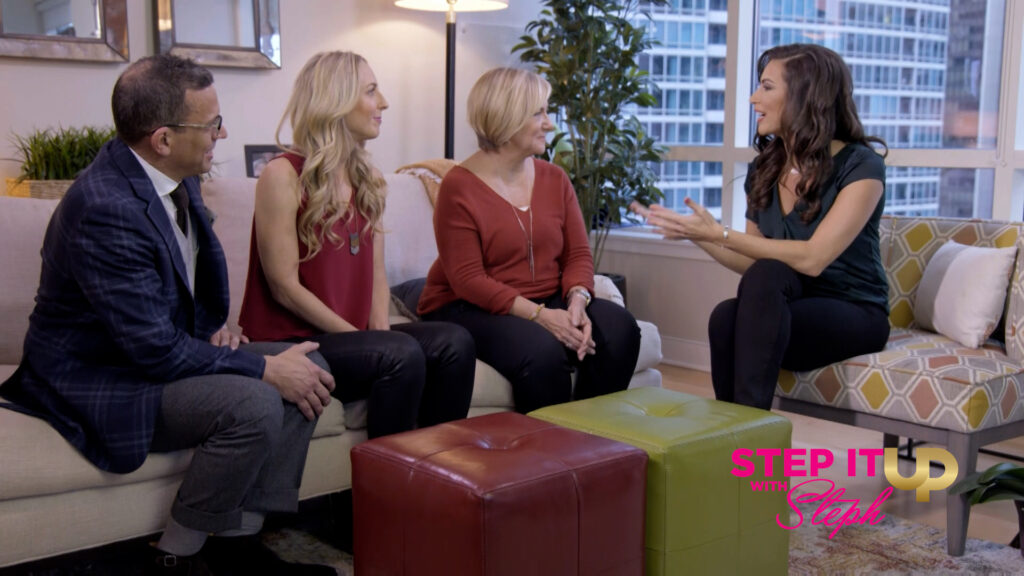 Being a successful workaholic can be detrimental to your
personal life. We're joined by a successful workaholic and a
panel of experts to help put this guest's personal life back on
the map. We also learn how to make quick energy-packed snacks
to grab on the go plus a 5 minute workout you can do at your desk.
We hear from random people on the streets about how they stay
healthy amidst chaotic work schedules, and follow up with our guest 4
weeks later to see how her personal and professional life have become
more balanced.
EPISODE 3:
WEIGHT LOSS RIGHT NOW
Today's guest has dealt with stubborn weight for over a decade,
so we've brought in a plastic surgeon and a holistic Naturopath
doctor to see which direction this guest should choose. We've
also got our weekly workout that focuses on weight loss, and we
learn about a nutritionist's special way to approach food to help
support losing weight.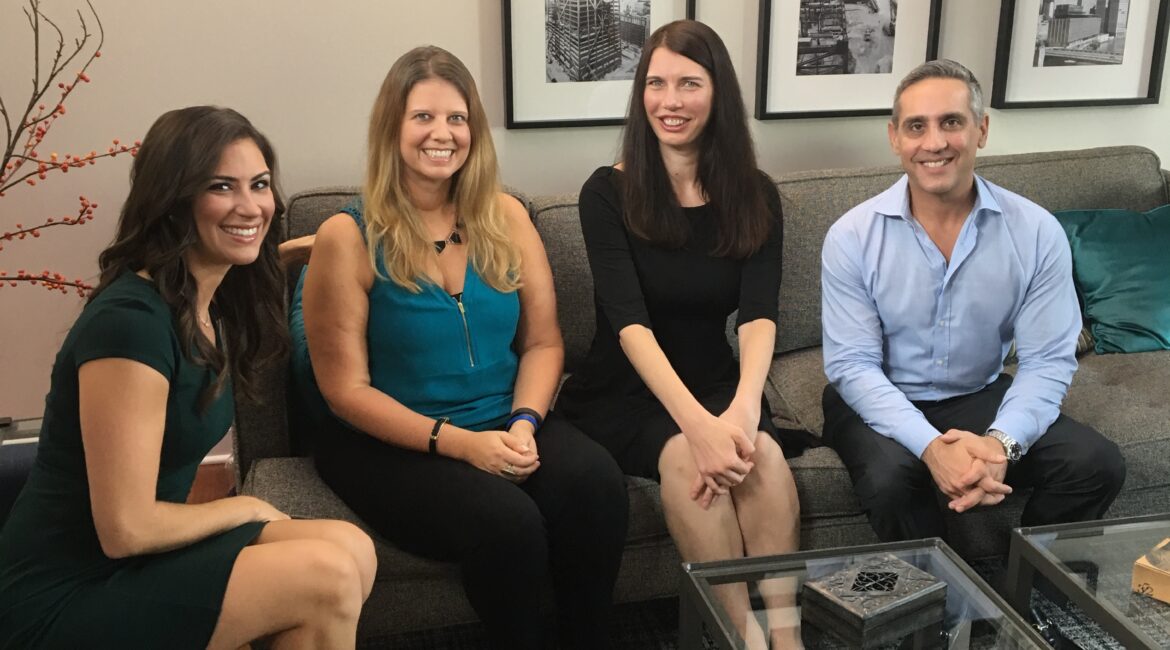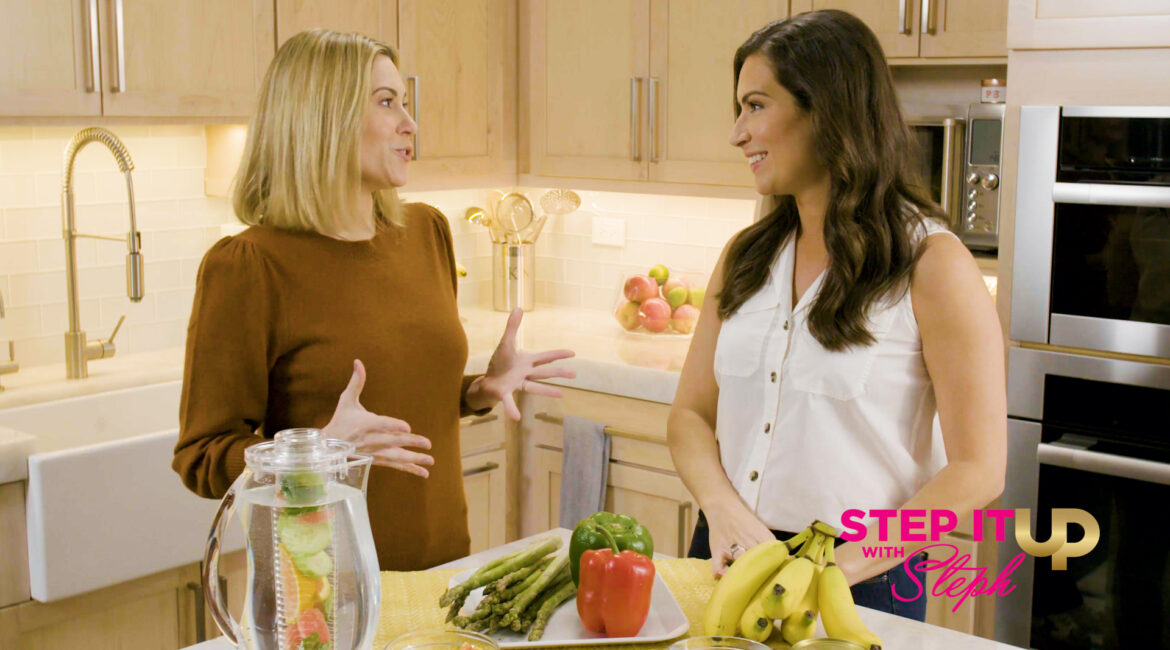 EPISODE 4:
WORKING FROM HOME
Today's guest, Jodaisha, says that since she began working from home
almost a year ago, she's had way less energy, more sleep problems,
and no boundaries. Steph goes into her home to set her up for success, and brings in a nutritionist to help with meal prep. Jodaisha also learns how to meditate and set up her schedule to improve her energy and sleep.
EPISODE 5:
MASTERING MENOPAUSE
We've brought in a Gynecologist who specializes in this unique
time in a woman's life along with two women who've already gone
through menopause to share their experiences. We meet with a
nutritionist in the kitchen to tell us which foods help reduce hot
flashes and brain fog, and then we meet with a hair stylist and
make up artist to give a few beauty tips and tricks to help you feel
good on the outside, too!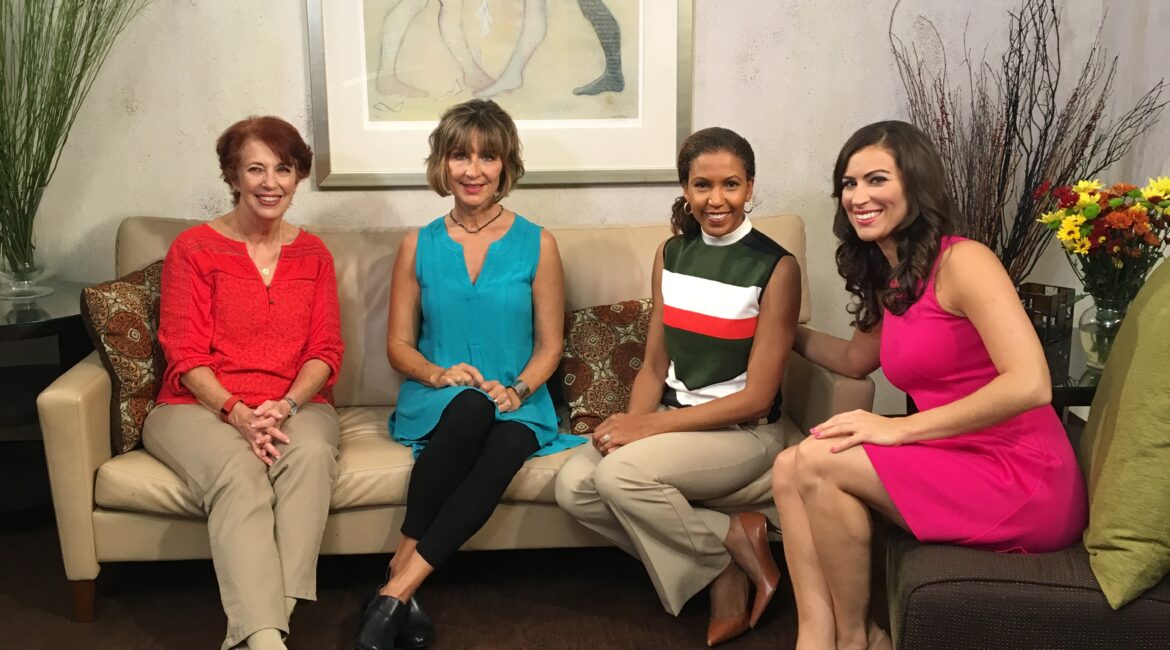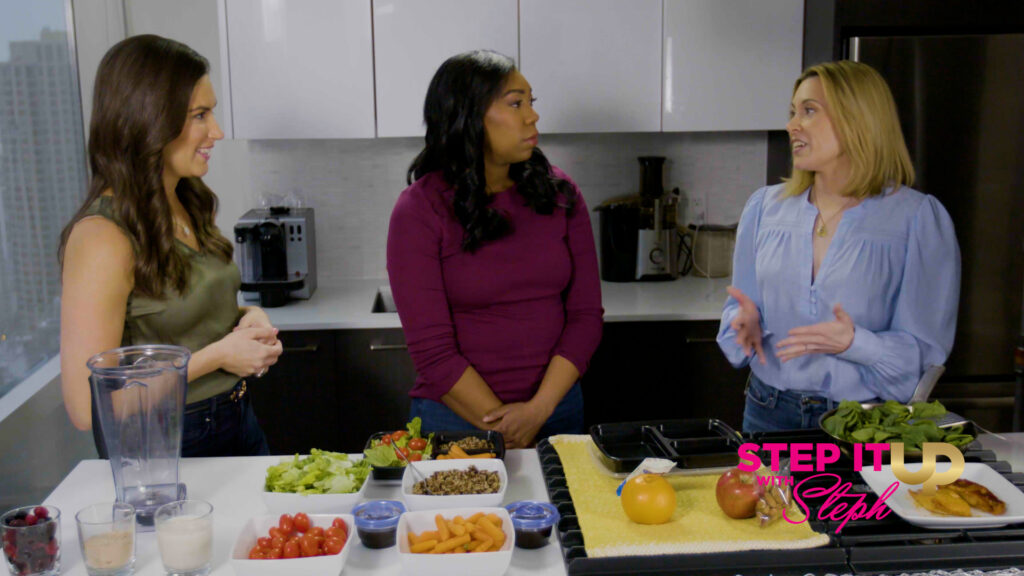 EPISODE 6:
ANXIETY AWAKENED
Our guest, Michelle, is like many people who struggle with anxiety. She's fully functioning, but her thoughts keep racing and interfering with her sleep, and her personal & professional life. We meet with an anxiety therapist and a hypnotist to help her. Plus, a nutritionist shares with us foods to help with anxiety, and Steph leads us through a 5
minute meditation to help reduce anxiety.
EPISODE 1:
WEIGHT LOSS AS YOU AGE
Denene had previously been able to lose weight, but as she's gotten older, it's only gotten harder. A doctor of naturopathy and a celebrity fitness trainer coach Denene on how her body changes as she gets older, and advise her about the different workouts and foods she should integrate into her life. Steph also meets with a dietitian who recommends protein-packed snacks to help with weight loss and demonstrates a beneficial workout as we follow Denene's journey through her at-home video diary.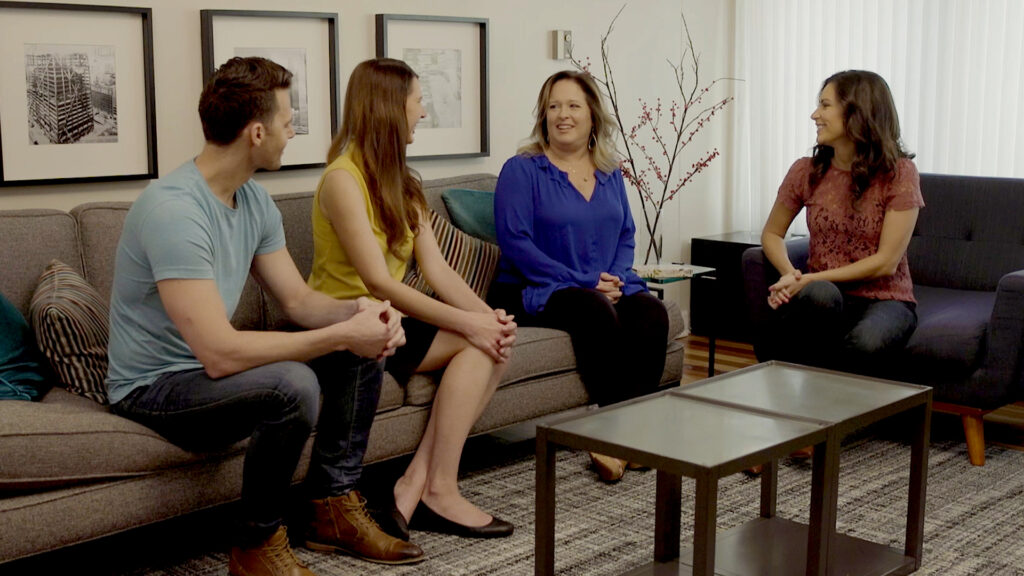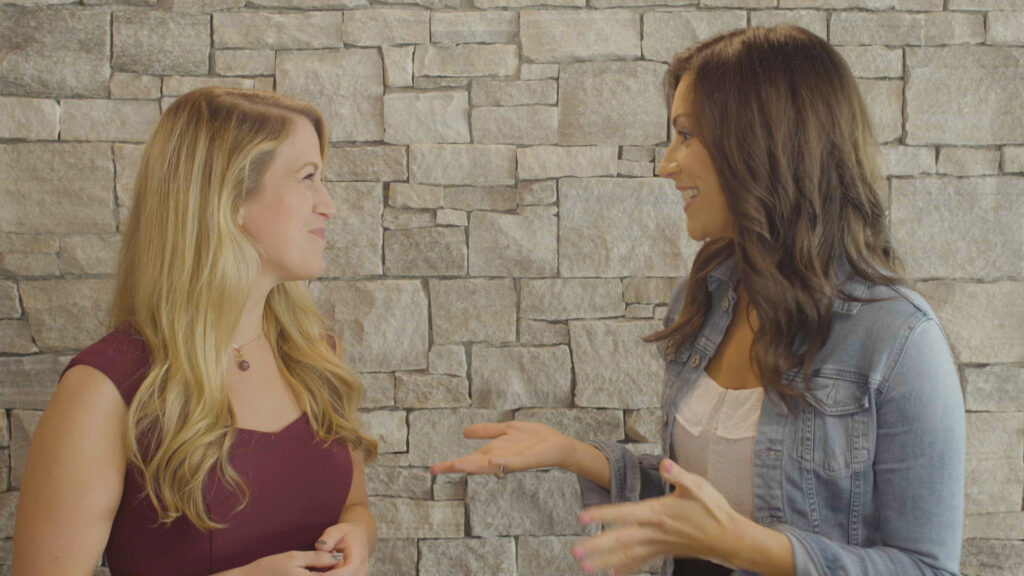 EPISODE 2:
PICTURE PERFECT
Perfectionism can show up in many areas of life. For Kim, however, it has taken over her life. A therapist who specializes in perfectionism helps Kim keep the positives and ditch the negatives of trying to be perfect in every aspect of her life. Also: a dietitian provides instruction on how to make one-bowl meals, and Steph demonstrates a yoga workout that's best done if it's not perfect!
EPISODE 3:
BOOST YOUR ENERGY
While there can be medical conditions that contribute to fatigue, Shaya insists that medically she's fine – she just experiences low energy all the time. Steph tackles this issue with a doctor of naturopathy and a licensed clinical therapist who specializes in life enhancement. Also in this episode, Steph demonstrates an energy-boosting workout and recommends specific foods to help fight fatigue.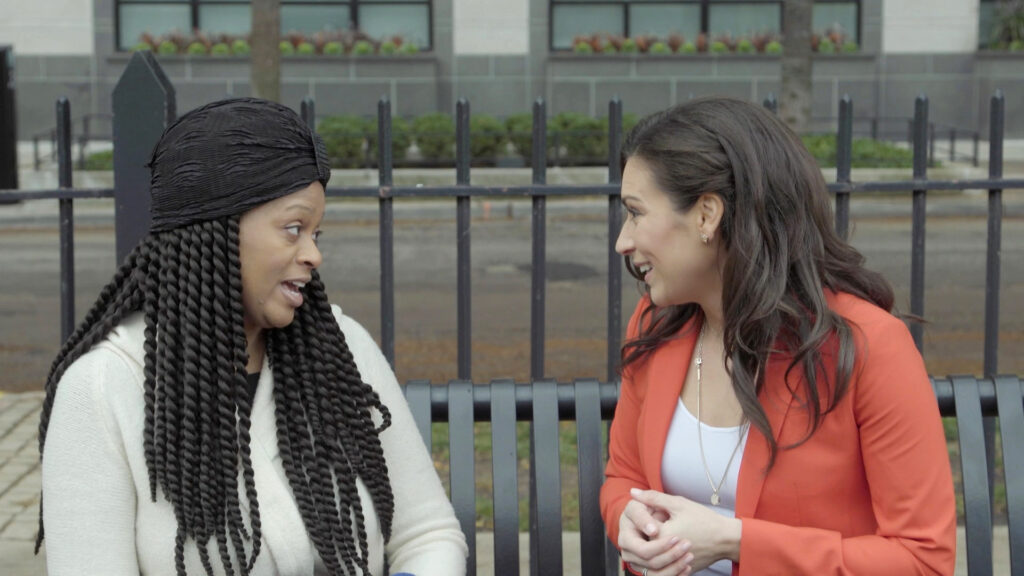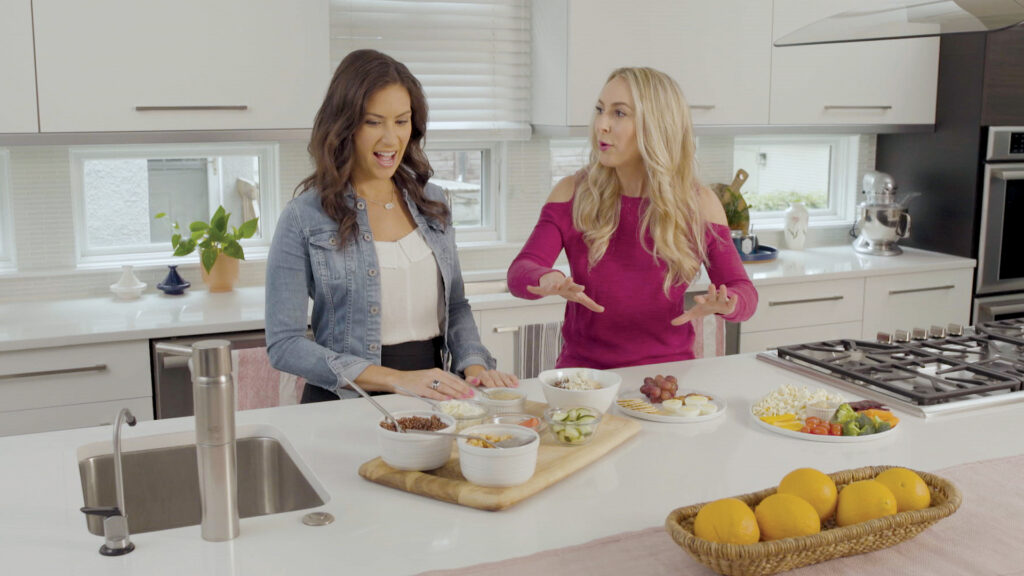 EPISODE 4:
REINVENT YOURSELF
In her mid-40s, Lisa was looking to reinvent herself after her divorce, and a dating and relationship coach helps Lisa date confidently and effectively. Steph also provides delicious food suggestions and a powerful workout to help Lisa get back on track with her health.
EPISODE 5:
DEALING WITH MENOPAUSE
Steph brings in a gynecologist who specializes in this unique time in a woman's life to help Christy readjust her hormone levels, reduce hot flashes, and improve weight loss. Steph also consults a dietitian about the best pre- and post-workout snacks, and demonstrates a workout to help build muscle and blast fat during this time.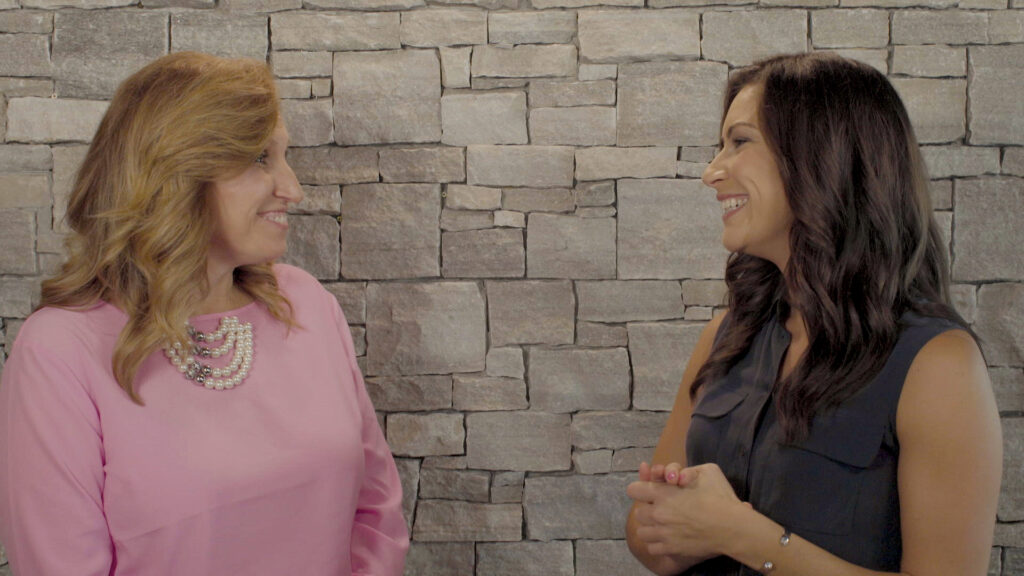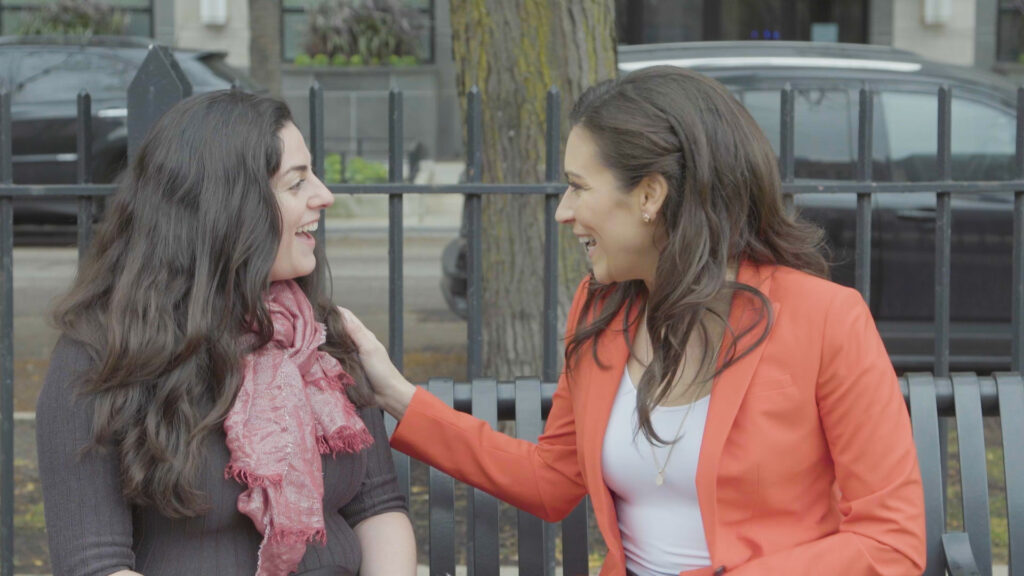 EPISODE 6:
DRIVE YOUR CAREER
A rough patch in Diana's career is wreaking havoc on her self-esteem and self-care. Steph teams up with an executive coach to help Diana with her job search, and a doctor of naturopathy will help her establish healthier habits. This episode's workout is all about improving posture to feel more confident, and Steph meets with a dietitian who shares some tasty brain-boosting foods.